Looking back at photos of the "Pretty Woman" star will once again captivate your hearts. Various pictures of her sporting the trendy short hair during the 80's era charmed the whole world. Julia Roberts is definitely going to touch your heart with her heart-warming and beautiful smile! ❤
54-year-old Hollywood superstar Julia Roberts is famous for her stellar performances in movies namely, "Pretty Woman", "Mystic Pizza", "Erin Brockovich", and the box-office blockbuster "My Best Friend's Wedding". Her performance in the 1990's hit movie Pretty Woman impressed everyone around the world, and her flawless and superb acting skills led her to win the much-coveted Best Actress Award at the 73rd Academy Awards in 2001 for her portrayal of Erin Brockovich from the movie of the same title. She was one of the actresses who portrayed a character of a real person who was still living.
She has fast grown into one of the best actresses in the entertainment industry, gaining fans around the world, young and old alike. Julia Roberts has become a household name, and when the internet age began, she was one of the most "searched" celebrities on the world wide web. You can search for her full biographies, books written about her, old and recent photos, just everything you want to know about this wonderful Hollywood star. Here, you will also discover that she had fans and stalkers during the 1990s. Let's take a look at some of the photos from her younger days.
Julia was only 20-years-old when she made her debut movie in 1988 entitled Firehouse. Although she was uncredited, she caught the audience's attention with her superb acting skills, and her popularity soared sky-high. Not only has she caught the attention of the audience but movie directors and producers, as well, landing her a starring role in the movie Mystic Pizza, alongside a stellar cast. After the film was released, Julia garnered millions of fans around the world.
Come 1990, Julia starred alongside Richard Gere in a movie entitled, Pretty Woman. It is this movie where she rose to fame. Then, she was only 22-years-old, stunning and confident. Her role, Vivian Ward, had to wear a short blond wig, super-short skirts, and fitting tops that show her figure. Everybody agreed that she was perfect for the role.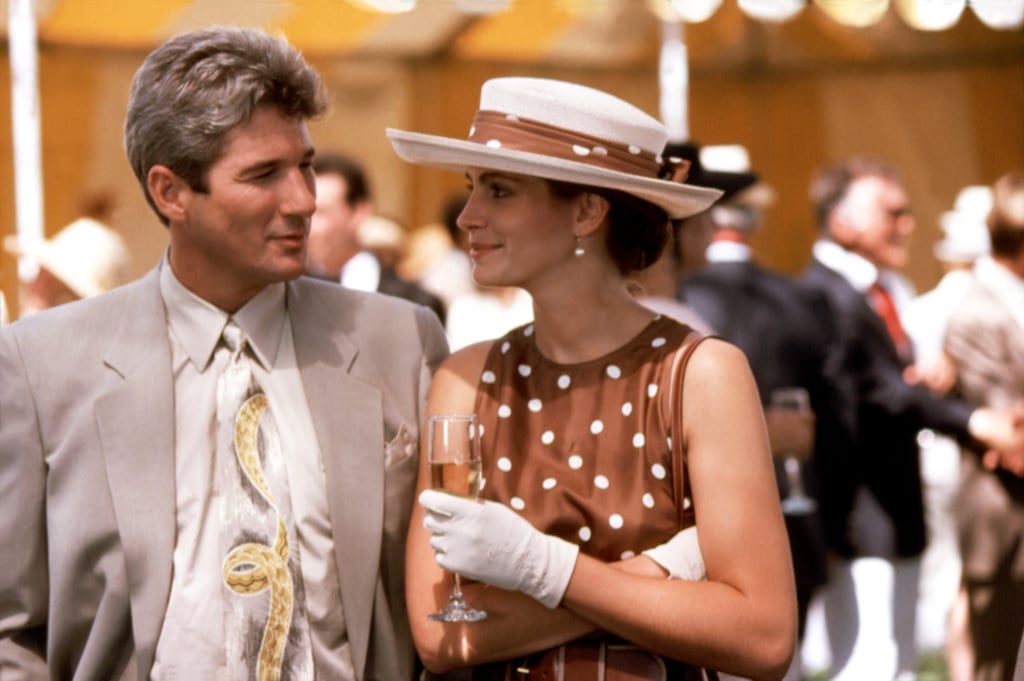 Julia Roberts won an Oscar for Best Actress for starring her role in "Erin Brockovich". It was a movie based on an autobiography about a real-life person who was still alive. The real Erin Brockovich-Ellis said that Julia nailed her character and that the story was 98-99% accurate.
Julia Roberts does not only wear fancy clothing in movies she appears in, she is trendy in her everyday styles during the 90's era wearing oversized clothing, vests, knitted shirts, or cool leather jackets when she relaxes from work or goes out to have fun and unwind. Julia has captivated the hearts of fans with her simplicity.
When Julia was younger, she sported short curly hair. She had an outgoing personality, though she had the look of maturity and elegance. Fans did not seem to mind the boyish appearance, and they agreed that she was oozing with confidence and charm.
When magazines released photos of Julia on the Red Carpet, she looked stunning amongst the models on the same venue. Photos of Julia included her dates with well-known actors like Jason Patric and Kiefer Sutherland. With beautiful and captivating photos like these released on the internet, Julia will always be the talk of the fans until years to come.
Since she was very young when she started her career as a Hollywood celebrity, and as of late, Julia Roberts never lost her charms and confidence, and it is evident in all the movies she appears in. When she is not working, like a typical person, she likes to unwind and enjoy and even loves to travel alone.