Bo, a black Labrador, lives with Kyle Krier and his family. Earlier this month, Bo suddenly fled the house when Kyle's wife, Laura, let him out so he can do his potty business. They were devastated and thought they might never see him again.
To their delight, Laura got a sudden call the next day informing her that someone saw Bo running and playing in the countryside just six miles away from their Concordia, Kansas home.
The Krier's family photo.
Bo, the black Lab.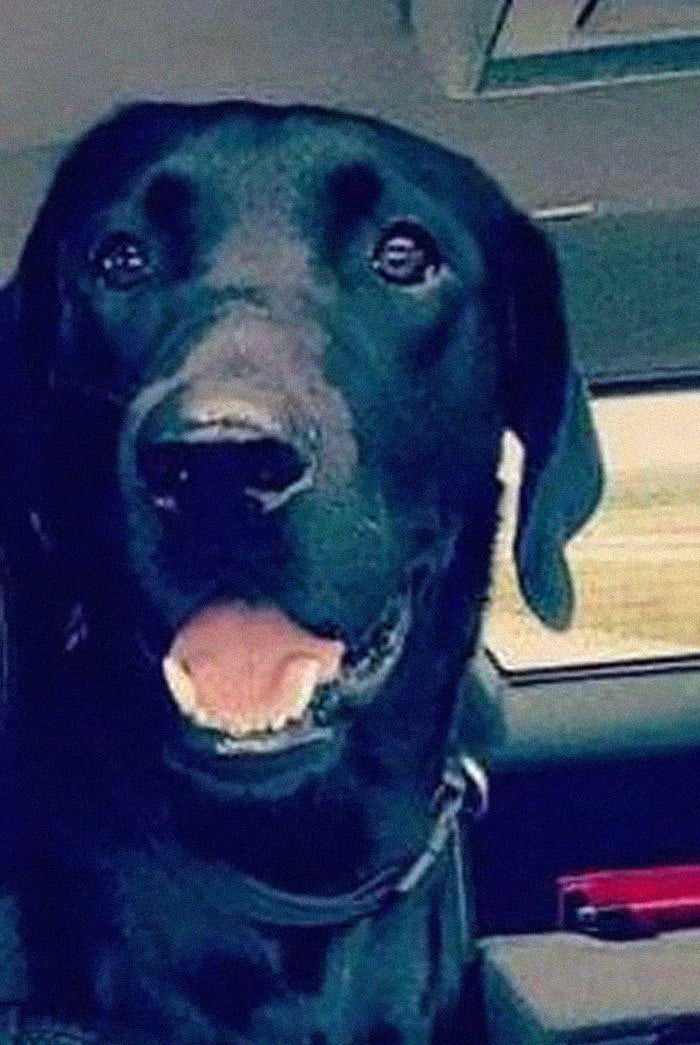 But the news she received was a little on the strange side: the caller told her that Bo was seen in the company of a dog and a goat!
Kyle said, "My wife got a call that someone had just about hit a black Lab, a white Lab and a goat on the road. My wife called me and told me the news and I knew right away that was our dog. I left work right away."
Bo's adorable new friends!
Kyle immediately set out in his truck to find Bo. "I saw the motley crew out in a cut bean field on the east side of the highway," he added.
The peculiar, but adorable trio came running through the field towards him. What a sight!
All packed and ready to go home.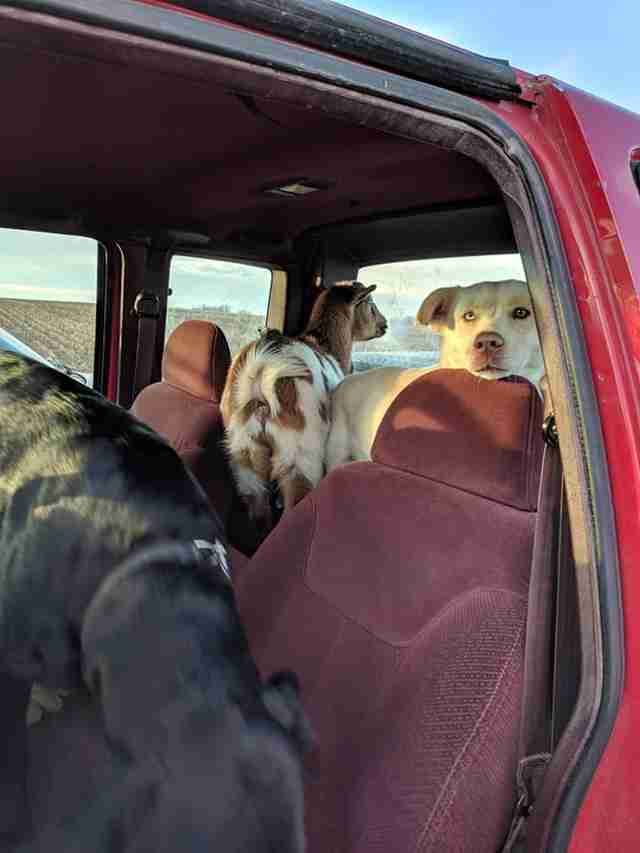 Apparently, the white Lab, Ozzy, and the goat, Libby, belong to the Kriers' neighbors, Chris and Shawna Huggans! Bo was just cozying up to his neighbors' pets after all. The Kriers and Huggans would need to set up playdates after this!
Credit: The Dodo