A girl wrote to Disney when she was 9, requesting them to create a character wearing a pair of glasses in one of their animated movies. She was unaware that her wish has already come true last year through the movie, Encanto.
Lowri, from Chilwell in Nottinghamshire, wrote to Disney when she was only 9-years-old, expressing her wish to watch a Disney animated movie with a girl wearing a pair of glasses. Little did she know that her wish had already come true, though the director and creator of the movie, Encanto, did not tell her about it at the time.
When Lowri found out about the movie and its lead character, Mirabel, she was happy and excited about this and has described the character as "funny and brave". The animated film is about a magical place called Encanto, where a family, named Madrigal, with superpowers, lives. Mirabel was the only family member without powers, but her bravery was able to protect and save her family.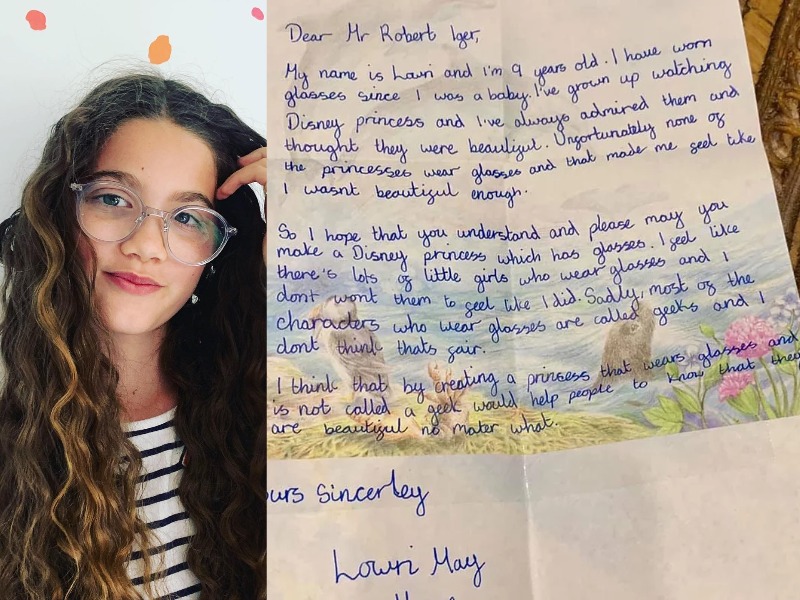 There was a story behind the request. Lowri was the only family member wearing glasses and this made her feel alone and unpretty. "I felt a bit alone, and I didn't feel like I was beautiful enough," she said. The story of Encanto boosted her confidence. "I'm very happy. Even if it wasn't my letter that drove the birth of the character, Mirabel can be a role model for many boys and girls. I absolutely love Mirabel. She's so funny and just such an amazing, brave character."
Jared Bush, director of "Encanto," responded on Twitter. "Three years ago, Lowri wrote Disney asking for a heroine with glasses," he wrote. "I couldn't say that her wish was already coming true." Before Lowri's letter, Disney had already created a character wearing a pair of glasses.
Lowri no longer feels alone and unpretty. Wearing glasses is a part of her identity, and has become an ambassador for people who do the same.
"I wouldn't really want to not wear glasses," she said. "I feel like my glasses are kind of a part of me."
These past years, she has been doing what she loves and works hard to write stories about princesses who wear glasses, and these stories have been translated into various languages, including Japanese.