A Malaysian teacher won the hearts of readers on social media after she shared a story about her quiet and introverted student.
The teacher who goes by the username @amymistika on Twitter shared how she approached a reserved student named Yip Kah Shzen while she was working as a trainee teacher at the school.
"The first time I entered the 4Einstein class, I did not notice this student at all. He was so quiet while the rest of the students in the class were so noisy," she began her story in a tweet.
Amy then asked the students to introduce themselves but when it came to Kah Shzen's turn, he remained quiet.
"He sat down, looking at the table. Motionless."
Even after Amy prompted him to introduce himself just like his classmates did, the teenage boy did not utter a word at all. It was when one of his classmates told his name to Amy that she knew his full name.
"Teacher, he's shy," one of her students said.
In the next lesson, Amy found out that Kah Shzen was mostly quiet and often stared his desk during the class. She later decided to take an initiative to get the reserved student to open up more.
Amy later changed his seating position, moving him closer to the front of the classroom to make it easier for her to observe and interact with him.
She later discovered that Kah Shzen had no calculator and notebook with him. Amy asked him about it but the boy was unresponsive to her questions.
Baffled by Kah Shzen, Amy asked his deskmate to which his deskmate told her, "Other teachers just let him be because he will not say a word. He will just stare at his desk."
Amy learned that other teachers who taught Kah Szhen had run out of ideas on how to approach and teach him.
It struck her one day that the boy might not be proficient in the Malay Language, the medium of instructions used in the school so she asked the boy again in Mandarin.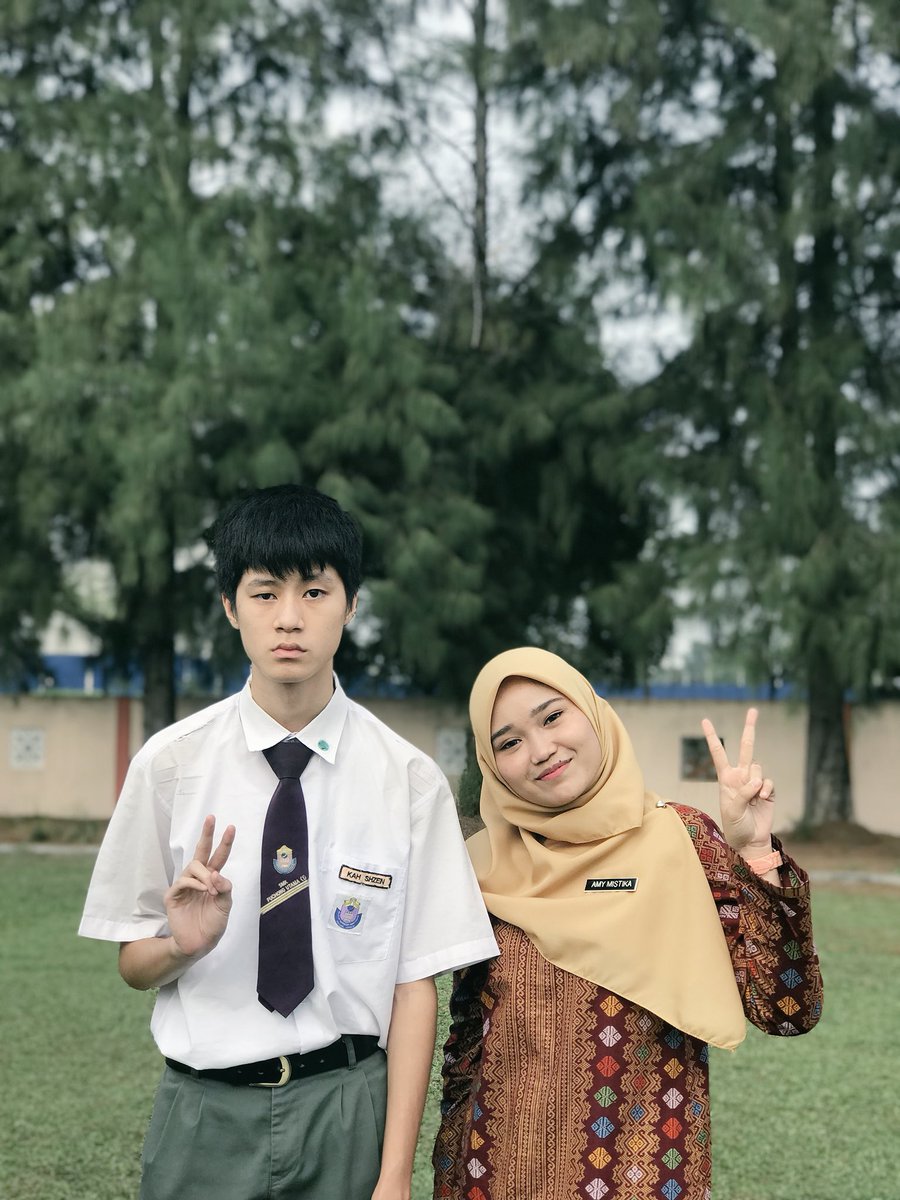 "I asked, where is the book and his calculator. He shook his head. I asked if he did not bring it or he did not have one. He answered slowly, with the phrase "don't have'."
Amy felt sorry for the boy as he might have some financial problems. She later lent the boy books and a calculator she obtained from the school.
Things went on as usual after the incident and Amy still tried to approach Kah Szhen whenever possible. One day, she was incredibly surprised to discover that he had been paying attention during the class all this time.
"One day, I checked his book. Turns out, all these while he has jotted down and copied everything I've written on the whiteboard. Every single item."
Following that day, she noticed how Kah Shzen started to progress as he always sent in his homework on time and got nearly 80% of his answers correct.
"He's not useless. He just needed extra attention. And I continued giving him my attention," she wrote.
Soon, she began giving messages to motivate the boy and thankfully, all of her efforts did not go in vain as the boy started to open up to her.
Once, Kah Shzen asked her about his missing ruler and since his message was written in Malay, Amy was surprised. Turned out that the boy made an effort to Google Translate his message.
"I don't care if he Googled it. As long as I see his effort. He is not useless," Amy added.
On her last day at the school, Amy received a heartwarming gift from Kah Shzen that she never thought she would receive from the boy. "Before I left the class, his friend handed me a piece of paper saying that it was from Kah Shzen. I looked at him and said, 'xie xie (thank you).' He immediately looked down."
"I unfolded the piece of paper. He only wrote a sentence. 'Thank you, teacher'.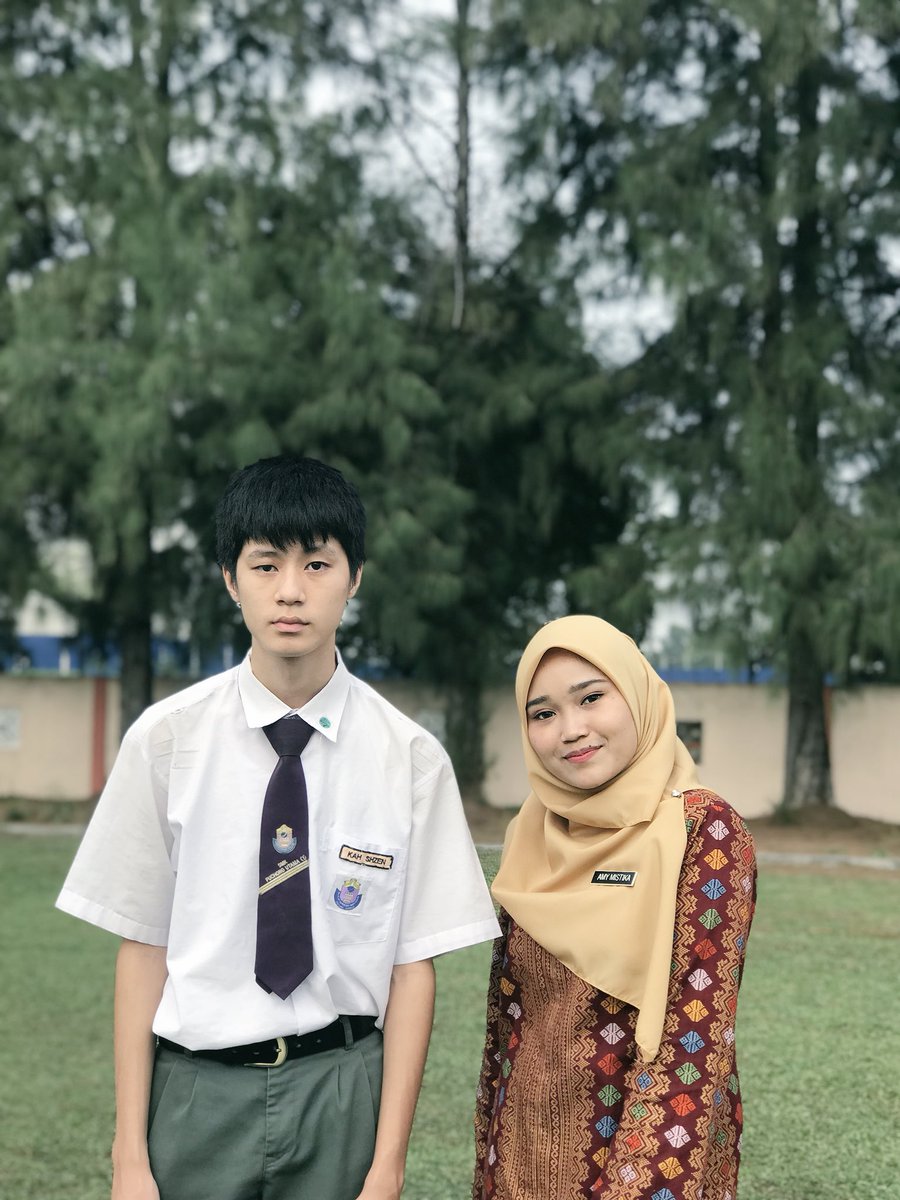 Although it was such a simple sentence but it means a lot to Amy. Not only that Kah Shzen made tremendous progress when Amy taught him, he now opens up more and begins to mingle around with his classmates.
A big thank you to the teacher for never giving up on her students!
Credit: SAYS | Twitter/@amymistika