A viral footage of Dutch Prime Minister Mark Rutte cleaning up his coffee spill at the entrance of the Ministry of Health, Welfare and Sports building has drawn major praise from around the world.
Rutte was walking into the building in The Hague to attend a coalition council.
Suddenly, his arm got stuck when he walked through the scanner. That was when he accidentally spilled his coffee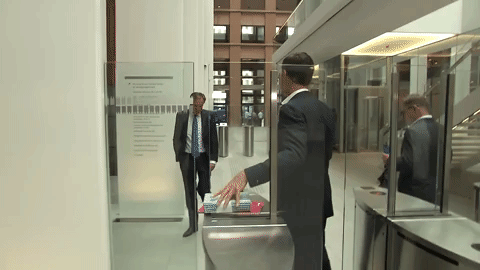 Startled by the unexpected spill, he then decided to reach for a mop in an attempt to clean up his mess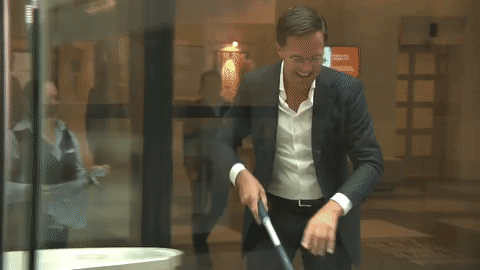 The building's cleaning staff who saw the prime minister mopping the coffee off the floor then stood right next to Rutte, clapping and cheering for his action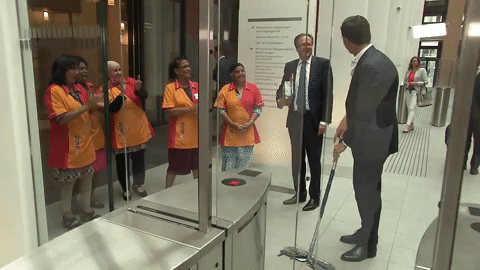 The video of the head of the Netherlands' government later quickly made rounds on the internet with many people voicing their surprise at the sight of a world leader cleaning up his own coffee spill.
Many social media users have been quoted writing that their own leaders would never do such a thing. "People across the world are lauding the PM for this, and on the other hand, it also gives a glimpse of the elitist mentality that other political leaders project," the Indian Express newspaper wrote.
Mark Rutte is known for his less formal approach to governing compared to other world leaders
Last year, an image of him cycling to King Willem-Alexander's palace for a meeting became viral
However, Rutte's approach has been criticised by some Dutch journalists that his actions are staged to gain the support from the public
Ireen Oostveen, the NOS reporter who filmed the coffee spill said that Rutte is aware when there is a camera around. Oostveen said that Rutte "knows very well when the camera is rolling and when not" and that he will go "all the way" when the camera is rolling.
In spite of the criticism, Emilie van Outeren, a Dutch journalist with the NRC Handelsblad newspaper suggested that Rutte's action may be genuine seeing how the cleaning staffs dare to go near the head of the government when the incident took place. "In what country is there so little hierarchy that the cleaning ladies dare to react like that?" she tweeted.
Watch the coffee spill incident here