Meet Sophie, the 3-year-old taekwondo star who will steal your heart with her cute voice.
Little Sophie Wong is the youngest member of the Leeds Taekwondo & Premier Martial Arts Centre in Leeds, UK. She may be young and new to the martial art but she is prepared to give her all when she puts on the white uniform.
This little girl is captured reciting creed during a lesson.
While she may struggle to pronounce all the words correctly, that does not stop her to recite the creed with enthusiasm
Plus, her cute voice is what makes this video captures the internet's heart!
"I will develop myself in a positive manner and avoid anything that may reduce my mental growth or my physical health."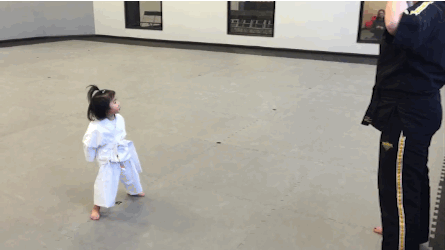 "We are dedicated. We are motivated. We are on a quest to be the best."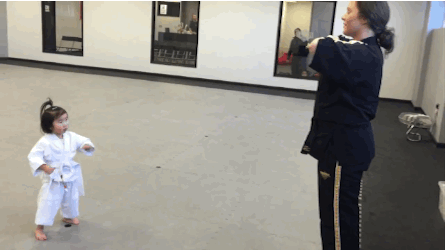 Sophie just started learning taekwondo when the video was taken. She was inspired by her 6-year-old brother who also takes the class.
The school admits that Sophie is their youngest student and her dedication and focus towards the class are unlike they have ever seen before.
"We're always trying to get the best out of our young people, but for a 3-year-old I've never seen this type of focus and dedication. Her attitude is fantastic," says the school principal about Sophie.
Watch Little Sophie recited her creed in the most adorable ever in this short clip